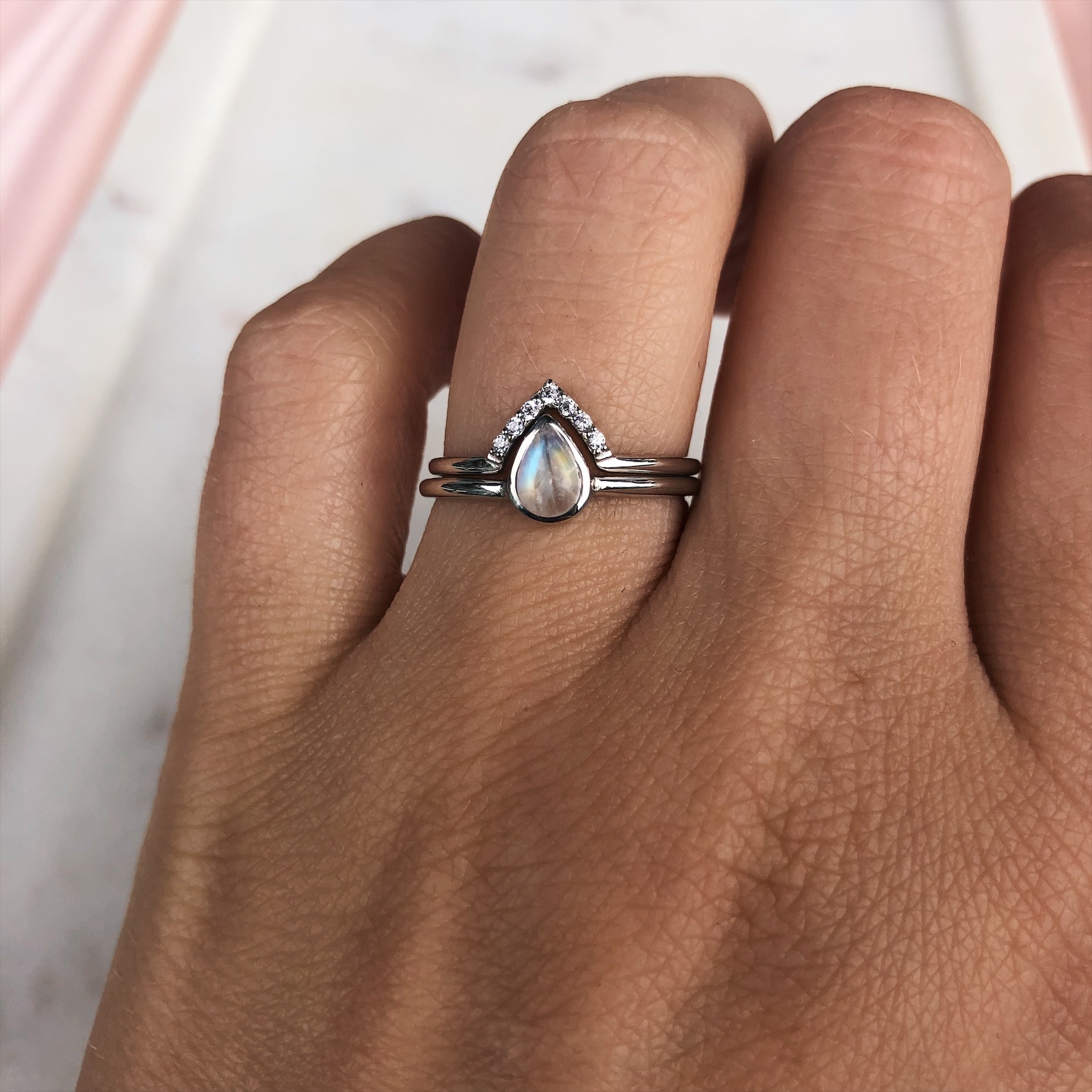 Myra Moon Ring Set
Sterling silver based ring set embedded with moonstone on one ring and CZ diamonds on the other. Can wear separately.
Available in silver and gold.
sold out
Moonstone: Moonstone is a stone of inner growth and strength. It soothes emotional instability and stress, and stabilises the emotions, providing calmness. Moonstone enhances intuition, promotes inspiration, success and good fortune in love and business matters.
Please allow 2-5 business days before shipping. Please contact us at info@jewelrybyamandayyc.com for rush orders.