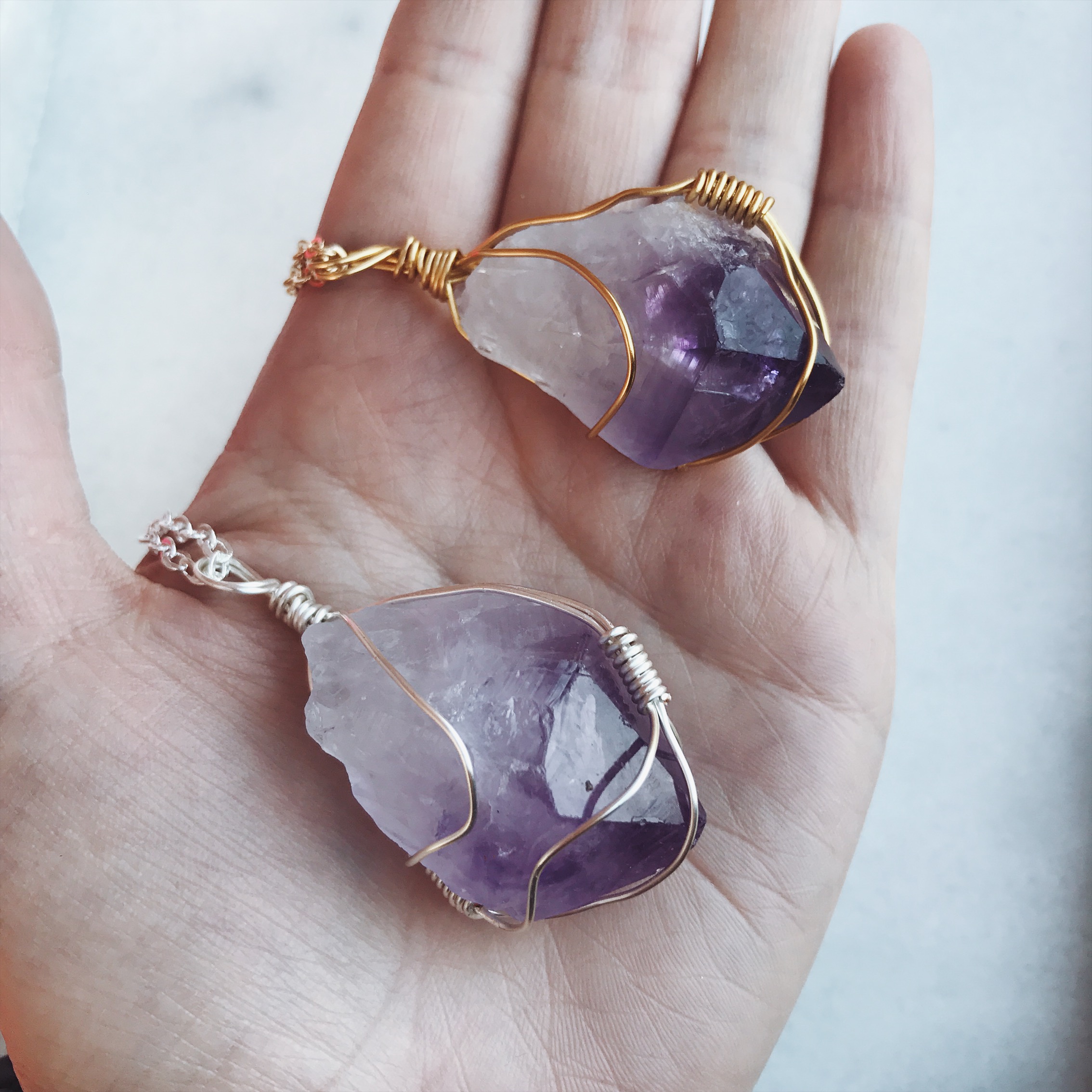 Amethyst Point Necklace
Raw Amethyst crystal
Hangs 32 inches on nickel and lead free gold plated or silver plated chain
Stone will vary slightly from photo as each stone is unique and beautiful in its own way
sold out
Additional Info
Amethyst
A crystal that has a gorgeous combination of dark and light purples that is said to bring balance and sobriety. It helps to clear the mind of scattered thoughts and allows the user to enter a relaxed state of mind.

Materials
Raw Amethyst crystal
Nickel and lead free gold plated or silver plated chain
Lobster closure
Customized "By Amanda" jewelry tag

Crystal Cleansing
Crystals can lose energy over time. Should you feel like yours has, place your crystal on a windowsill for a day while it recharges in the sunlight or at night when the moon is out. You can also cleanse your crystal by smudging it with either sage, sweet grass, or incense.
Your order will take 2-5 business days to process as each piece is made by hand. Please read our policies for further information.